Welcome.
Bobcat's Motorsports delivers high quality products and services. Customer satisfaction is our top priority!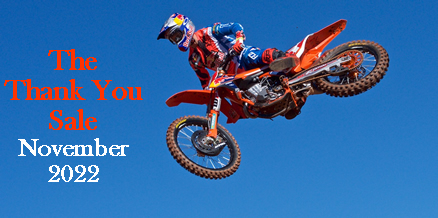 Dear Bobcat's Family,
We have been heavily impacted by Pandemic and experiencing unexpected delays by the Customs, delivery companies and short staffing at every warehouse across the country. Due to a severe shortage of equipment and personnel in both the ocean and domestic transportations, we are experiencing shipment delays. We anticipate a minimum of 1-week delay with in-stock vehicles, and 4 to 8 weeks of delay on pre-ordered vehicles. If you prefer a fully assembled vehicle before shipping, the assembly line is current 4 weeks long. Please bear with us and be more patient while waiting for your delivery, we t hank you for your understanding and cooperation.
Sincerely,
Bobcat's Motorsports
YOU GOT THE POWER! BMS V-TWIN 800 PLATINUM


NEW ARRIVAL! BMS Sniper T350

Tao Tao "JeepAuto" 110cc 2 Seater Youth Go Kart Automatic with Reverse Adjustable Speed, LED Lights
Fully assembled 2021 BMS Sniper EFI 1500cc 4-Seater Dune Buggy; 108 HP; 5 Speed with Reverse; 85 mph; Shaft Driven; Winch/Tow Hitch/Stereo/29" Mammoth Tires/Full LED Lighting/Electronic Power Steering

The Tao Tao "JeepAuto" 110c Go-Kart is designed for children 9+. This Family Friendly model is Safe, Fun, and Easy to Drive, will safely carry two small riders. Automatic transmission with reverse, Bright lighting. 4-Point racing seat belt harnesses. Adjustable seat. Governor behind the gas pedal to control the speed from 15 to 35 mph.

NEW ARRIVAL! Experience extreme Off-road excitement in this all new 2021 BMS Sniper 1500cc 4-seater dune buggy. Powered by a High Performance 4-cylinder fan liquid cooling engine with Electronic Fuel Injection (EFI). Peak power production of 108 horsepower! Electronic Power Steering. Shaft driven. Adjustable shocks and Independent suspension! 5-speed manual transmission with reverse for fast acceleration and total driving control. 5-point safety seat belts. 3000 lbs front winch. Rear tow hitch. Full LED lighting, full roof and front A arm guards. 29" Monster tires. AM/FM radio/MP3/SD card reader; Extra capacity 8 gallon fuel tank for extended range and fun!

EPA/CARB Approved ICE BEAR 125cc "WHIP" Dirt Bike 4 Speed Manual, Dual Disc Brakes, Anodized Hydraulic Inverted Forks, 17"/14" Aluminum Wheels, Seamless Tubing Frame, 45 mph
EPA/CARB Approved ICE BEAR 125cc "ROOST AUTO" Dirt Bike Fully Automatic, Dual Disc Brakes, Electric & Kick Start, 14"/12" Tires, Seamless Tubing Frame, 45 mph (PAD125-1F)

2021 ICE BEAR 125cc Premium Dirt Bike "WHIP" PAD125-3 pit bike, 4 Speed Manual with Clutch, Foot Shift, Dual Disc Brakes, Kick Start, Anodized and Inverted Forks, Top Speed over 45 mph. For experienced riders ages 16+. $1199 for the 2nd bike, price will adjust during checkout.

JUST ARRIVED! ICE BEAR 125cc Fully Automatic Dirt Bike "ROOST AUTO" PAD125-1F pit bike, Dual Disc Brakes, Electric Start and Kick Start, Top Speed over 45 mph. For experienced riders ages 16+. $999 for the 2nd bike, price will adjust during checkout.

99.9% Assembled BMS Prestige 150cc Scooter with Triple Headlights, LED Tailight and Turn Signals, ABS Brake, Dual Layer 13" DURO Big Sport Tires, Dual Suspension, Rear Trunk
2021 ICE BEAR HOLESHOT-X (PAD50-2) 50cc 2-Stroke Pit Bike Children dirt bike w/ Speed Limiter, Tether switch, Fully Automatic, Dual Disc Brakes, 10" Aluminum Wheels, 30 mph

Brand New

BMS®

150cc Prestige Scooter has an Unique Urban Sporty Body Design, Innovative Triple Halogen Headlight, LED Taillight, Upgraded Suspension, Dual Layer Duro Sport Tires with Red Painting, Stainless Steel Nuts and Bolts, Detachable Rear Trunk and MANY MORE Great Features. Comes to your door 99.9% Assembled!

2021 NEW ARRIVAL ~ICE BEAR premium edition 50cc 2-Stroke Air Cooled Pit Bike PAD50-2 with Speed Limiter, Emergency Shut-off Switch and Tether Kill Switch for young beginners, Automatic Transmission, Dual Disc Brakes. 10" Aluminum Wheels. A great choice for children ages 8+. Ride it in the yard, an open field, and almost every off-road area as you wish. $499 for the 2nd bike, price will adjust during checkout.
Today's Super Deal!



ICE BEAR ALDO 150CC SCOOTER (PMZ150-11)

The all new ICE BEAR "ALDO" 150cc Moped Gas Scooter PMZ150-11 has a sporty design, upgraded engine that picks up speed very fast, also equipped with dual shocks, hand-guards, sporty muffler, front disc brake, aluminum wheels, large rear trunk, large under-seat compartment, very bright lighting system with LED. Comes 85% assembled. Full assembly and Tune-up is available at additional $399 (optional).

ICE BEAR Motor Trikes: The fun and dependable transportation that you have been looking for!
2021 Scooters Arrived! EPA/DOT/CARB Approved for all 50 States!
FREE SHIPPING to your door 99% assembled. Fast processing 2 to 3 business days.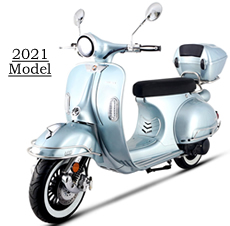 BMS Ranch Pony 700cc EFI UTV 2WD/4WD Selectable Hi/Lo Gear, 4 Wheel Disc Brake, Bluetooth Stereo, Double Windshield, Hard roof top. P/R/N/L/H