Welcome.
Bobcat's Motorsports delivers high quality products and services. Customer satisfaction is our top priority!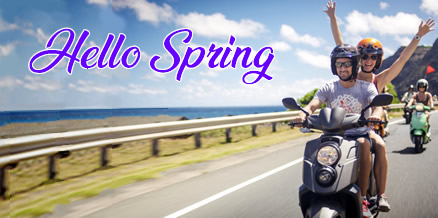 YOU GOT THE POWER! BMS Sniper T-1500 Dune Buggy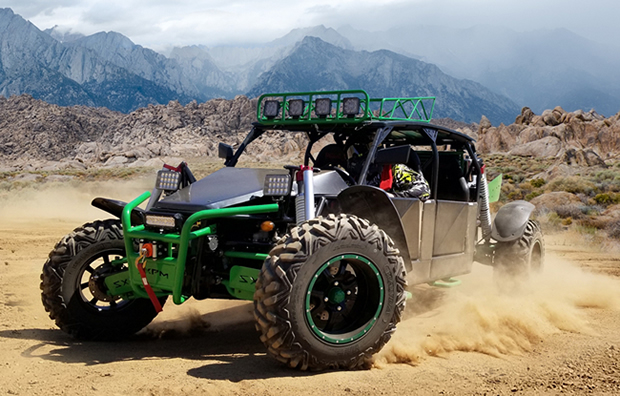 NEW ARRIVAL BMS Sniper T350

EPA/CARB Approved ICE BEAR 125cc "WHIP" Dirt Bike 4 Speed Manual, Dual Disc Brakes, Anodized Hydraulic Inverted Forks, 17"/14" Aluminum Wheels, Seamless Tubing Frame, 45 mph
Ice Bear MOJO Z Model 150cc Motor Trike PST150-9Z (New Sporty) with Detachable Windshield, Luggage Box, LED Lights, KENDA Tires

Just Arrived ICE BEAR 125cc Premium Dirt Bike "WHIP" PAD125-3 pit bike, 4 Speed Manual with Clutch, Foot Shift, Dual Disc Brakes, Kick Start, Anodized and Inverted Forks, Top Speed over 45 mph. For experienced riders ages 16+. $1099 for the 2nd bike, price will adjust during checkout.

Ice Bear MOJO MAGIC Z Model 150cc Motor Trike (PST150-9Z) has sporty body design, It is also lighter and faster, Equipped with GY6 air cooled engine. Chain driven & Dual disc brakes, Fully automatic transmission, Rear differential device, Trailer hitch, LED Taillights, Electric start with backup kick start, Free rear luggage carrier, 12 Months bumper to bumper warranty and many more great features...

CARB Approved! BMS 4-Seater COLT 700 LSX 4S 700cc 4 Seater UTV EFI ECU 43hp, Electric Power Steering, 2WD/4WD Switchable, Automatic CVT P/R/N/L/H, 4 Wheel Disc Brakes, Bluetooth/Dual Speakers/MP3/Radio, Double Windshield, Hard Roof
BMS Enduro 250 CRP Premium Dual Sport 250cc Enduro Bike Motorcycle Light Weight/Durable/Responsive, Air Cooled, Manual 5 Speed, Dual Disc Brakes, Inverted Forks, 21"/18" Big Tires, Anti-theft Security Ignition

EPA & CARB Approved BMS 4-Seater Ranch Pony Multi-purpose Utility Vehicle, Electric Fuel Injection (EFI), Electric Power Steering, Electronic Control Module(ECU), 3-in-1 Cooling System (Water & Oil), 700cc 4 Stroke 4 Valve SOHC, 43 horsepower. Large Fuel Tank 7.4 Gal. Fully Automatic Transmission with Reverse P/R/N/L/H, Selectable 2WD/4WD, 4-Wheel Independent Suspension with Coil-Over-Shocks, Electric winch, Bluetooth/Radio/MP3 Motorcycle Stereo System with Dual Speakers, Double Windshields, Hard roof top, Digital dash, Dual Hydraulic Disc Brake, Adjustable seats and many more great features..

The all new BMS Enduro 250 CRP Dual Sport Motorcycle is built with Light Weight and Durable frames, comes with a 250cc Air Cooled engine which requires low maintenance. Also equipped with Dual Disc Brakes, Inverted Forks, Manual 5 Speed Transmission, 21" and 18" Large DOT Tires. Low seat height, High ground clearance. Street/Freeway legal in 49 States except for California.

100% Assembled BMS "THE BEAST" 1000cc UTV, VTWIN EFI Engine, Electronic Power Steering, 81 HP, 2WD/4WD w/ Lock Differential, Automatic CVT P/R/N/L/H, 4 Wheel Disc Brakes, Front electric winch, Rear tow hitch, LED and Roof Lights
Two T-FORCE PLATINUM 125cc ATV Automatic with Reverse, Remote engine stop, 18"/19" Big Tires, 8" Rims, Digital gear indicator, Speedometer

THE BEAST 1000 VTWIN SIDE BY SIDE IS HERE, LIMITED QUANTITY.

T-FORCE PLATINUM is upgraded from the NewTforce. 125cc 4-Stroke air cooling, Automatic Transmission with Reverse, new decals and Powder Coated Frame, Signature T-Force Aluminum Wheels with 18"/19" Big Knobby Tires, Upgraded Performance Muffler with black tip, Adjustable Front & Rear Shocks, Digital gear indicator, speedometer, engine hour meter, LED lights front to back, Super soft hand grips, Remote engine shut off. Suitable for ages 12+.
Today's Super Deal!



ICE BEAR 125cc Street Bike Champion PBZ125-2

The all new 2023 ICE BEAR Champion 125cc Street Bike (PBZ125-2) is now CARB Approved and 100% street legal in all 50 States including California! It has an Air Cooled LONCIN engine that is Premium Quality, Light Weight and requires Low Maintenance. Also equipped with Dual Rear Shocks, Disc Brake, Semi Automatic 4 Speed Transmission (no clutch is needed), 10" DOT Tires, Aluminum Rims. Top speed 55 mph.
ICE BEAR Motor Trikes: The fun and dependable transportation that you have been looking for!
New Amigo Scooters Arrived! EPA/DOT/CARB Approved for all 50 States!
FREE SHIPPING to your door 99% assembled. Fast processing 2 to 3 business days.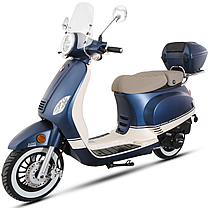 BMS Ranch Pony 700cc EFI UTV 2WD/4WD Selectable Hi/Lo Gear, 4 Wheel Disc Brake, Bluetooth Stereo, Double Windshield, Hard roof top. P/R/N/L/H