Welcome.
Bobcat's Motorsports delivers high quality products and services. Customer satisfaction is our top priority!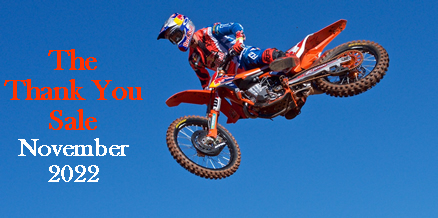 YOU GOT THE POWER! BMS V-TWIN 800 POWER BUGGY


NEW ARRIVAL! BMS Sniper T350

ICE BEAR "MADDOG" 50cc Street Bike with 12" Big Tires Fully Automatic (PMZ50-19)
ICE BEAR Thunderbird 125cc Jeep Go Kart 3 Speed+Reverse w/ Mirrors, Windshield, Spare Tire, Gas Can (PAZ125-1)

NEW ARRIVAL!

ICE BEAR "Original Maddog" 50cc

street bike PMZ50-19 has the most popular body design on the market today. It comes with 12" fat tires, Big and unique dual headlights, Very cool looking tires and many more great features..


The ICE BEAR 125cc Thunderbird Jeep Go-Kart (PAZ125-1) is designed for children 10+ and small adult riders. This model is Very Fun, and Easy to Drive, will safely carry two smail riders. Semi Automatic 3-speed with reverse, no clutch. Bright lighting. Adjustable seat belts. Adjustable Throttle to Control the speed for extra safety.

95% Assembled TAO TAO EK80 Electric Go kart Automatic with Reserve Adjustable Speed (10/15/20+ MPH), Knobby Off-road Tires, Registration not needed, Maintenance free
2019 BMS Ranch Pony 700 UTV EFI ECU 43hp 2WD/4WD Switchable, Automatic CVT P/R/N/L/H, 4 Wheel Disc Brakes, Bluetooth/Dual Speakers/MP3/Radio, Double Windshield, Hard Roof

TAO TAO 800 Watt Electric Go-Kart EK80 is Ideal Buy for children ages 6+. This Family Friendly model is designed to safely carry one rider. Fully Automatic transmission with Reverse. 3 Adjustable Speeds. Electric Start. No clutch, no fuel, no smoke, no oil, no mess, registration is needed. Quiet and fast, great for beginners and intermediate riders. Comes to your door near fully assembled, just put on steering wheel and the top bar! $799 for the 2nd go kart, discount applied during checkout.

NEW ARRIVAL ~EPA & CARB Approved 2019 BMS Ranch Pony Multi-purpose Utility Vehicle, Electric Fuel Injection (EFI), Electronic Control Module(ECU), 3-in-1 Cooling System (Water & Oil), 700cc 4 Stroke 4 Valve SOHC, 43 horsepower. Large Fuel Tank 7.4 Gal. Fully Automatic Transmission with Reverse P/R/N/L/H, Selectable 2WD/4WD, 4-Wheel Independent Suspension with Coil-Over-Shocks, Electric winch, Bluetooth/Radio/MP3 Motorcycle Stereo System with Dual Speakers, Double Windshields, Hard roof top, Digital dash, Dual Hydraulic Disc Brake, Adjustable seats and many more great features..

Tao Tao "JeepAuto" 110cc 2 Seater Youth Go Kart Automatic with Reverse Adjustable Speed, LED Lights
Ice Bear Mojo Magic 150cc Motor Trike PST150-9 (Sporty Design) with Detachable Windshield, Luggage Box, LED Lights, KENDA Tires

LIMITED STOCK ~ The Tao Tao "JeepAuto" 110c Go-Kart is designed for children 9+. This Family Friendly model is Safe, Fun, and Easy to Drive, will safely carry two small riders. Automatic transmission with reverse, Bright lighting. 4-Point racing seat belt harnesses. Adjustable seat. Governor behind the gas pedal to control the speed from 15 to 35 mph.

NEW ARRIVAL ~Ice Bear MOJO MAGIC 150cc Motor Trike (PST150-9) has sporty body design, It is also lighter and faster, Equipped with GY6 air cooled engine. Chain driven & Dual disc brakes, Fully automatic transmission, Rear differential device, Trailer hitch, LED Taillights, Electric start with backup kick start, Free rear luggage carrier, 12 Months bumper to bumper warranty and many more great features...
Today's Super Deal!



APOLLO 125cc 4-Speed Dirt Bike AGB-37CRF-2

Apollo 125cc Dirt Bike AGB-37CRF-2, 4 Speed Manual with Clutch, Air Cooled, Foot Shift, Dual Disc Brakes, Kick Start, Top Speed 55+ mph. For experienced riders ages 16+.
ICE BEAR Motor Trikes: The fun and dependable transportation that you have been looking for!
The LATEST and the BIGGEST Avenger Model on the market today! BMS AVENGER 150 LX22 Youth UTV 100" Long, with 22" Big Tires, LED Lighting, Doors, Windshield, Hard roof top, Automatic with Reverse (For ages 12+)
BMS Ranch Pony 700cc EFI UTV 2WD/4WD Selectable Hi/Lo Gear, 4 Wheel Disc Brake, Bluetooth Stereo, Double Windshield, Hard roof top. P/R/N/L/H